site version is
page last edited on 20030520
page was never integrally checked for link correctness
---

---
Manufacturers of crystals and resonators etc.
A crystals is a very precise source for oscillators.
It is often used to generate the clocks for a processor.
See also Crystal Semiconductor Corporation.

| | |
| --- | --- |
| www.jauch.de/ | This has a theoretical background of quartz crystals section |
---
Han Kyung Telecom
Han Kyung Telecom Co., Ltd. is specialized manufacturer and distributor ofVarious crystal related products.

Especially, HKT is very strong in oscillators such VCXO, TCXO, sinewaveoscillators and normal oscillators with the frequency range 32.768khz to200mhz.

The crystal unit such as HC-49/U, HC-49/S, UM series and MCF also can besupplied.

Most of case, we can supply even 10pcs orders.

Furthermore, we are continuously developing and preparing to expand ourproduct range to higher or low frequency for TCXOs, OCXOs, and VCO etc.Should you are interest in our proposal, please feel free contacts to us.
---
---
ICMFG
Crystals
---
LYGJY
ISO9002 certified manufactuer of Crystals, crystals oscillators, OCXO, VCXO etc.
---
Rakon
Provides high performance, quality frequency control products that help drive our customers' success in today's changing environment. For over three decades, Rakon has been a world technology leader in the supply of customised frequency control solutions, high quality quartz crystals and oscillator and anticipating future customer requirements.

Development of high performance frequency control technology based on quartz crystals, which lie at the heart of all electronics products.

High levels of accuracy and stability in extreme dynamic conditions. The target markets include: Global Positioning Satellite (GPS), Wireless, Networks, Cellular, CDMA, GSM, Telecom, Radio, and Microwave. Rakon pioneered the development of oscillators capable of maintaining high levels of accuracy and unique lock-on stability in extreme environments are only a couple of reasons why Rakon high performance crystals are designed into over 50% of the world GPS products.
---
Shenzhen Fengyuantong Electronics
This corporation is the biggest crystal producing manufacturer in China.It exports for US$5 million to South East Asia, the USA and other countries every year.
---
Shenzhen Suppor
We are a China electronic components exporterand we are an agent for electronic components productsmade by some well-known companies of china.
Our main products are as following:

Quartz crystal series products
Resistance, capacitance and inductance series products
Diode and audion series products
If you have any interest in China electronic components products, pls feel free to contact us for quotation and samples. We are sure our products can get your approval since our high-quality products, reasonable prices, good service and fame have gained trusts and approvals from all our long-term clients.


We look forward to our long-term cooperation with you and we are sure you can benefit from our products.


Also see ceramic resonator (which is less precise but much cheaper) and 'oscillator'.

---
See also
---
Other sites with a database of products and their manufacturers

---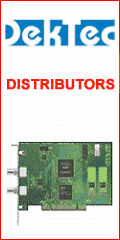 ---
---