site version is
page last edited on 20030314
page was never integrally checked for link correctness
---

---
The PowerPC family of processors
---
Hardware design kit
---
Books
---
Construction analysis

Date:         19980802
From:         Dave York <dyork@ice-corp.com>
Organization: ice
Subject:      ICE Report

We now have for sale a construction analysis report available on the newly announced "Copper Interconnect" IBM Power PC750 Microprocessor.
(We have information on www.ice-corp.com/).
Thanks,
Dave York

---
Datasheets
www.chips.ibm.com/techlib/products/ppc/datasheets.html - In PDF

---
---
Debug
---
Craig A. Haller

Macraigor Systems Inc.

P.O. Box 1088

Brookline Village, MA 02146

tel: +1-617-739-8693

fax: +1-617-739-8694
Background debug mode/JTAG* interface for microcontroller debug
The On-Chip Debugger has both an RS-232 interface and a high speedparallel interface for the host side. The target side has Motorola'sstandard ten pin header for full BDM debug of the CPU16 / CPU32 /MPC5xx and MPC8xx families of microcontrollers. Also on the targetside is an IBM standard 16 pin header for JTAG* debug of the IBM 4xxseries of PowerPC.

A full interface specification is available detailing the API. Asingle API is used to interface to all supported processors. Alltypical debug commands are supported (such as RESET, STEP, HALT,READ_REGISTERS, WRITE_MEMORY, etc.) Support for additionalprocessors is being added, including Motorola's ColdFire and the 6xxseries of PowerPCs.

End user list price was $1495 (in 1997) with OEM pricing available.
---
www.chips.ibm.com/products/ppc/overview/perform.html - 333..400 MHz PowerPC 750 (G3) performance

---
Software
---
Version
Differences
---
See also
www.computerwire.com/ - See Computergram, a daily news paper

---
local - See the other families of processors.

---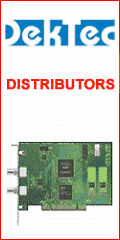 ---
---