site version is
page last edited on 20030708
page was never integrally checked for link correctness
---

---
IC manufacturers with a name starting with 'F'
Notes:
Beware that a company may be listed under it's abbreviation ('IBM') but alsounder it's full name ('International Business Machines') so when you wantto make sure, check both places.
These listings usually cover about 99.9% of all chip manufacturersso it will be very appreciated by me and currently about 250,000 ofyour colleagues (monthly) all over the world when you would emailme about anything that should be changed or added.
For foundries see also the foundry andchip making pages.
---

(Bought by NS around 1986 except for the Clipper processor division that went to Intergraph. On 19970311 sold back for $550M to Fairchild managers and the Sterling LLC investment company that belongs to Citicorp Venture Capital Ltd. Fairchild bought Raytheon in 1998 and around 199812 it agreed to take over Samsung's complete discrete and power parts assortment. 200103: Fairchild bought Intersil's Power Division (Mosfets, IGBT, Rectifier). 20010906: Fairchild bought Impala Linear Corporation, see: )

Fairchild Semiconductor
Also know as FSC

Fast, FACT and LCX in logic, EPROMs and EEPROMs such as HiSeC and Plug & Play memoryand SMT Power DMOS such as SuperSOT -3/-6/-8, PowerSOT and SO-8 in discrete.

Fairchild offers all logic families: LS, ALS, CD4K, Tiny Logic, VHC etc.
---
Faraday
(Owned by Western Digital now)

Faraday

Chip sets
---
Fast Analog Solutions
Since about late 2001 or early 2002 part of Zetex.

---
(1996)

Feiya Technology Corporation

12F, No. 82, Sec. 1, Hsin Tai Wu Road

Hsichih, Taipei Hsien 221

Taiwan, R.O.C.

tel: +886-2-2696-0888

fax: +886-2-2696-0666
Professional technical company of designing memory controllersand their applications.With a strong R&D team, FEIYA always plan productsahead of the market with good performance.So FEIYA achieves the first CompactFlash!" controllerthat can support different types of flash memoryand the second SmartMedia!" controllerthat can support high capacity SmartMedia!" cards in the world.Moreover, FEIYA provides products with high qualityand reasonable price to the customersunder strict manufacturing control processes.
---
Ferranti
(Bought by GPSI. 20030115: The discrete line seems to be part of Zetex now.)
Ferranti Semiconductors

Fields New Road

Chadderton, Oldham OL9 8NP

England

tel: +44-1161-6240515

tel: +44-1161-6246661
---
FillFactory
FillFactory NV

Schalienhoevedreef 20B

B-2900 Mechelen

Belgium

tel: +32-15-446-333

tel: +32-15-446-350 - sales

fax: +32-15-446-344
FillFactory is a fabless supplier of custom-designedand OEM CMOS image sensors (IBIS and FUGA ranges)in APS technology (camera chips),with solutions for megapixel resolutions andultra high speed imaging (e.g. 512x512 pixels x 1000Hz or more).
---
Fincitec OY
Käpylänkuja 1
Fin-00610 Helsinki
tel: +358-90-799-863
fax: +358-90-757-2952

| | |
| --- | --- |
| FT210 | Sigma Delta Modulator, 4th-Order, Fast, for 100kHz-1MHz ADC |
---
FirstPass
---
(This contains the former Orbit Semiconductor)

Flextronics Semiconductor
Business unit of Flextronics, provides ASIC products, including full System on Chip (SoC), Standard Cell, and Gate Array ASIC (digital, analog and mixed signal). With more than 2,000 successful designs since 1992, we are the leader in FPGA (field programmable gate array) conversions and ASIC retargeting services.

It has design centers worldwide working with customers to deliver system level solutions in silicon that increase functionality and reliability while reducing cost. Through our alliances and partnerships with world class companies we provide our customers access to state of the art design and manufacturing technology and superior customer service.
---
FOCAM
(Probably out-of-business or acquired, because their domain name is for sale.)
used to be:
Microelectronics company specializing in analog, mixed-signal and digitalintegrated circuit design, analog and digital IP modules design and characterizationand chip supply.
---
FOCUS
FOCUS Enhancements, Inc.

600 Research Drive

Wilmington, MA 01887

USA

tel: +1-978-988-5888

fax: +1-978-988-7555
Manufacture superior video conversion technology including scan converters,scalers, and video encoders.ASIC products include the FS400 family of scan converter chipsand the FS450 iNet-TV family of video encoders.Consumer products include the TView family of scan converters.Professional video products include the ProAV familyof scan converters and the QuadScan family of upscalers for home theater.
---
Focus Semiconductor
---
---
Forex
Forex Computer Corp.

Chip sets
---
Fortech
Fortech
Russia
(May not exist...)

---
Fountain

Chip set
---

FTDI
Future Technology Devices International, Ltd.

St. George's Studios

93/97 St. George's Road

Glasgow, G3 - 6JA

Scotland

UK

tel: +44-141-3532565

fax: +44-141-3532656
Main product line is USB peripheral and hub controller I.C.'salso custom I.C. design services.
Products:
| | |
| --- | --- |
| FT8U100AX | USB Hub Controller |
| FT8U232AM | USB UART |
---

Fuji Semiconductor
Fuji Semiconductor, part of Fuji Electric it seems.

Power Devices (and..)
---
[Usage of their logo is not allowed. See www.fujitsu.co.jp/hypertext/copyright-e.html.]

(See also Fuji, is previous entry)
Fujitsu Microelectronics Inc.

IC Division

3545 N First Street

San Jose, CA 95134

tel: +1-408-432-1300

tel: +1-800-642-7616

fax: +1-408-432-9044

fax: +1-408-954-0616
---
Fusion Micromedia
See SiTera

---
Future Domain
(Bought by Adaptec?)

2801 McGaw Avenue

Irvine, CA 92714 USA

tel: +1-714-253-0400

fax: +1-714-253-0913
Europe:

Royal Albert House

Sheet Street, Windsor

Berkshire, SL4 1BE UK

tel: +44-1753-831262

fax: +44-1753-620184
BIOS's for SCSI controllers.
---
Future Technology Devices International
See FTDI

---
See also:
---
---
---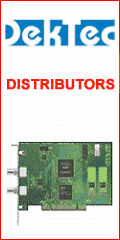 ---
---